First study to report A-PRP treatment effect for SUI in Female Stress Urinary Incontinence (SUI) The authors evaluated the efficacy of a local injection of autologous platelet-rich plasma (A-PRP) as a treatment for women with stress urinary incontinence in a prospective pilot study involving 20 patients. PRP was injected into the anterior vaginal mucosa around the… Continue reading Study: Urology
First study to report A-PRP treatment effect for SUI in Female Stress Urinary Incontinence (SUI)
The authors evaluated the efficacy of a local injection of autologous platelet-rich plasma (A-PRP) as a treatment for women with stress urinary incontinence in a prospective pilot study involving 20 patients.

PRP was injected into the anterior vaginal mucosa around the patient's midurethra,1 cm below the urethral meatus, to a depth of about 1.5 cm. Two ml was injected under the mid-urethra and 1.5 ml on each side of the urethra. No anesthesia was used during this procedure. Treatment was given on a monthly basis for three consecutive months.

Self-reported questionnaires were used to measure pre-treatment, 1 month and 6 months post-treatment symptom severity [International Consultation on Incontinence Questionnaire-Short Form (ICIQ-SF), Urogenital Distress Inventory (UDI-6), Incontinence Impact Questionnaire (IIQ-7) and Overactive Bladder Symptom Scores (OABSS)].

The authors concluded that A-PRP is effective in relieving SUI symptoms 1 and 6 months after treatment without significant adverse effects.

This pilot study is the first to report the efficacy of A-PRP in female SUI. According the authors, this result suggests that A-PRP is an option to be considered in the treatment of mild to moderate SUI.
Long, CY., Lin, KL., Shen, CR. et al. A pilot study: effectiveness of local injection of autologous platelet-rich plasma in treating women with stress urinary incontinence. Sci Rep 11, 1584 (2021)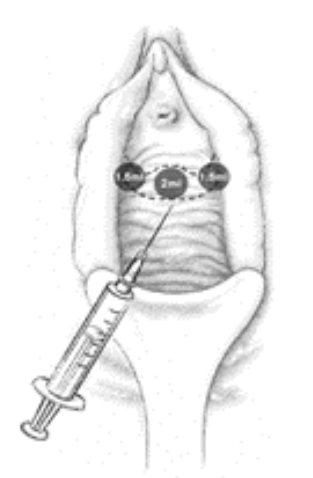 Bruno BOEZENNEC, MD, Managing Editor